Unfolding the Answers to a Very Common Question:
Should I be Worried about getting an MRI? 
I know,
Some of your friends or relatives who pursued an MRI must have told you that an MRI scan is disgusting, incredibly noisy & suffocating at times because of the semi-enclosed space inside the tube. On top of that, you have to lie down & stay still for a long. Neither can you go to the washroom nor can you move or shift here & there!
In fact, sometimes, when contrast dyes are involved in the process of MRI scan to maximize clarity in the imaging, you may have side effects like –
Nausea,
Headache,
Fatigue,
Body aches,
Fever,
Skin irritation or rashes, or
Redness near the area of IV intervention.
However, these side effects are likely to go away on their own in a few hours!
And,
You have nothing to worry about while getting an MRI. It is not as horrific as it often lay portrayed!
Don't Get Anxious; Instead, Gather Insight on All About MRI!
Yes. There is nothing to worry about with an MRI scan. It is a safe process that involves no invasion or radiation and therefore does not bear any risks or complications for the future. That is precisely why an MRI stands out over a CT Scan, X-Ray, or Ultrasound, the partially-invasive ones!
An MRI scan, or a Magnetic Resonance Imaging Scan, is a test where strong magnetic fields lay used in combination with radio waves to create detailed images of your internal body structures and functions.
It is conducted on an outpatient basis in a diagnostic center, clinic, or hospital and does not require any night stay therein! You can resume your work after having the MRI scan. It takes around 15 to 30 minutes usually. But sometimes, it may take much longer, up to 90 minutes or so!
During an MRI, you will be lying on a movable bed that shall be pushed into the donut-shaped semi-enclosed tube once you signal the radiologist; you are ready! While you go inside, you have to stay still and follow the instructions given; to move or shift, or hold your breath for some time, at some posture!
If you are a claustrophobic patient, inform your doctor about it. You may require sedatives in cases of extreme anxiety & panic attacks. Or, if possible, your doctor may also search for some diagnostic center where you can acquire a wide-bore MRI scan. Thy is an advanced diagnostic technology where the MRI scanner is wider in terms of space and shorter in length!
Make Sure You Do Not Have any Metals in your body!
There is nothing to worry about in an MRI scan. Just remember that you need to keep any metallic content away from the Huge MRI magnet.
You cannot wear makeup. Yes, the deodorants, sunscreens, eyeshadows, eyeliners, nail polish, highlighter, tonner & blush, foundation & powder, all your makeup items may contain aluminum compounds. Trust me; you cannot take these causally. Even a tiny metallic particle can interact with the strong magnet and send false signals, thereby disrupting image quality!
You need to leave your jewelry & piercings at home. Of course! They are made of metals and can tamper with image accuracy. But, what further it can do is cause movements through force from the scanner and create wounds in your body. That would be something unfortunate, no doubt!
Hence, we say prevention is better than cure!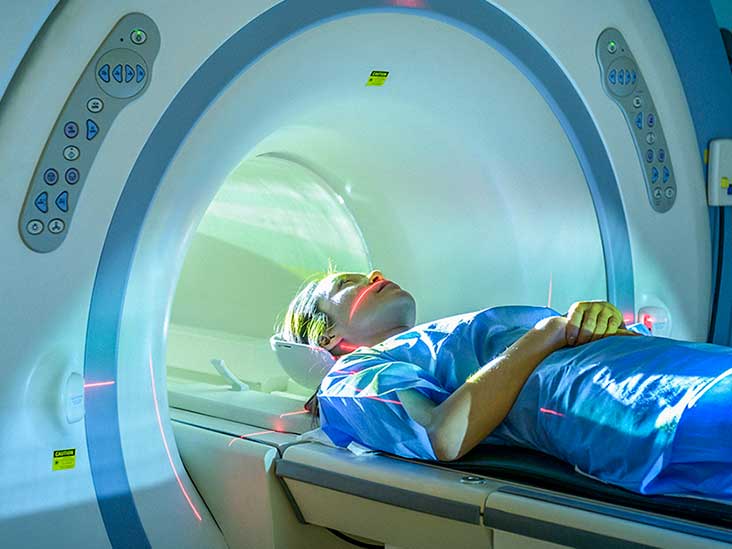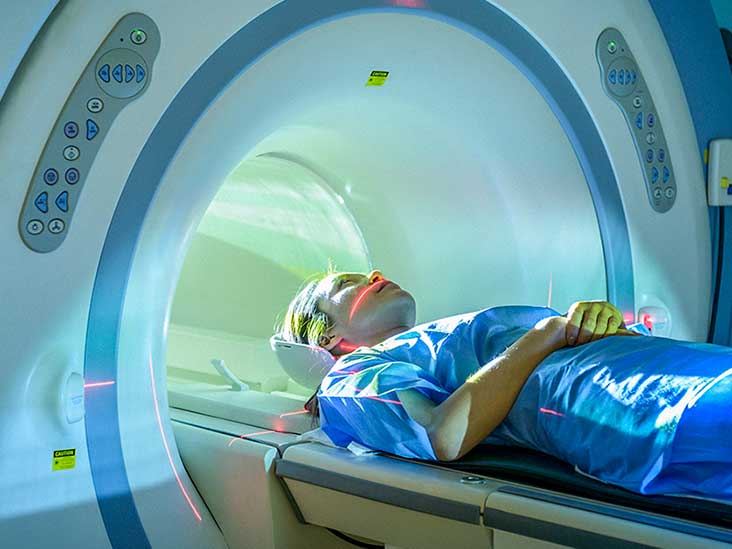 On the same note,
You must know that you cannot pursue an MRI scan if you have metallic implants in your body and have to instead for an alternative imaging test! That's right! Different types of metallic implants are used today in the field of medicine to treat abnormalities & defects – A pacemaker, metallic plates in the joints, metallic dental fillings, cochlear ear implants, metallic clips, intrauterine devices, and many more! Such implants can respond adversely to the MRI machine, impacting your physical health!
5 Tips on Preventing Claustrophobic Situations!
You can overcome claustrophobia inside the MRI tube even without sedatives if you follow the tips laid out right below!
Practice Mediation to avoid Anxiety & Anticipation from setting in during an MRI scan!
Avoid Heavy Lighting or extensive exercises before your MRI scan to avoid all kinds of exhaustion & discomfort during an MRI.
Use ear cuffs or plugs to avoid loud noise and think about something else. Divert your mind and listen to music, maybe!
Ask for a blanket from the healthcare providers if the particular MRI scan allows it. This shall make you feel at home, secure & peaceful!
Keep your eyes closed during the MRI scan or wear an eye mask, take deep & controlled breaths, and wipe out the fear of being trapped!
Prepare for the test & not worry!
Well,
You have to consult your doctor about what to eat and when to eat; before your MRI scan. They are a part of your preparation. Make sure you follow the diet chart & maintain the six hours gap between the time you intake your meal & the time your MRI scan takes place!
If you are on daily medication, maybe due to asthma, underactive or overactive thyroid, neurological problems, and indigestion, you need to consult your doctor about whether or not you can have them before an MRI scan as always!
Request any of your family members or friend to go to the diagnostic center with you, as you never know when you may need support after an MRI, especially when that lay embedded with contrast dye.
Wear loose & comfortable clothes, the ones that will not suffocate you or make you sweaty during the MRI scan. Cotton clothes would be the best call!
Final Remarks:
Perhaps,
There isn't much to remark on after a complete insight into whether or not you need to worry about an MRI scan! The answer to it is that – YOU DON'T!
Did nothing make you feel better during your MRI scan? You can share your experience with us by commenting below!